Scrap vs BG tokens - where's the value?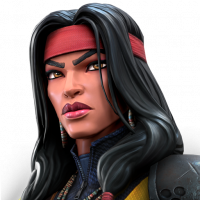 TyEdge
Posts: 2,550
★★★★★
I'm too tired to be good at math. I'm looking (as a paragon player) at some of the items in the scrap store and trying to figure out where to use scrap and where to use the BG rewards I've hoarded.

Half a t5 is 340 tokens, while an sig stone is 360. They cost the same amount of scrap. Meanwhile 500 shards is only 225 tokens, and t2a averages out to 420.

So, scrap for t5 and sig stones, then use tokens for shards, right?

Edit - I'm not doing big ticket relic stuff. I always buy the cheaper relic stuff each week. I have the stuff to do 4 r4 champs after EOP (bringing my total to 9). I don't think the r4 mats are good value.