You know what would be cool? 2-3 victory tracks announced at once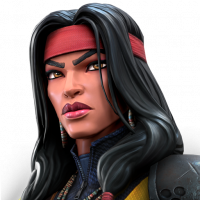 TyEdge
Posts: 2,550
★★★★★
We had an extended offseason due to Christmas, but if BG seasons are going to be on a fast cycle, it'd be really nice for Kabam to announce 2-3 victory track seasons at once. It would give summoners with developing rosters or casual interest in the mode an ability to plan for rankups, possibly focusing on ones with value in multiple metas.

Feel free to keep the GC nodes quiet until launch - the players getting there have the skill and roster to not need it. As I struggle with decisions to improve my deck now, it'd be nice to know that Champion X is also a good fit for the season after next. Ya know?

And before anyone misunderstands, I'm not saying to let summoners choose where they play. I'm saying announce the victory track for season 5, 6 and 7 and let people have an idea what's coming.