**Attention Summoners**
Due to issues surrounding Defensive Tactics, points from the current matchup in Alliance Wars will be removed after the season.
War Rating will remain untouched.
We are reducing the minimum matchup cutoff from 5 to 4 for this season.
We will continue to monitor the impact of this decision.
I'm tired of this game and this company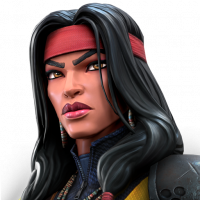 Me_Zeri_786
Posts: 6
★
I dont demand compensation even though i deserve it now, all i'm asking for is these bugs to be fixed PLEASE🙏. I've been getting the 0 points battlegrounds bug for over 3 seasons now and i've lost COUNTLESS matches because of this. I've lost like 20 matches only in season 5 of bgs. I've reported this many times before and i've seen a lot of other summoners report on the forums but not one person at kabam gives a [poopoo] about these issues. I used to love this game but this is getting out of hand this is the 3rd time i'm reporting this.
1) Doesn't matter how insane you play, you're gonna get 0 points🤣🤣🤣🤣
2) Matchmaking system is broken as it matches you against the best top 20 rosters in the world, when you're just a new paragon
3) EVERY single match of mine starts at 1:38 / 1:40 while everyone else' starts at 1:59🤣🤣🤣🤣🤣
Man this game has become a joke
Post edited by Kabam Jax on
This discussion has been closed.