Power start boosts affected by ability power rate?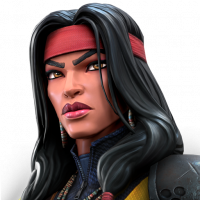 TyEdge
Posts: 2,550
★★★★★
I went into a fight with Nick Fury in his second life against Mystic Spidey. I hit a power start 1 boost expecting to fire a special 1 at the outset and shutdown his miss mechanic. Instead, I started with 2/3 bar of power.

Spidey reduces ability power rate by 1/3 for each unique buff, so I think that's what did it. Is this an intended interaction with a prefight boost? Are there other examples of this I'm not thinking of?