**Attention Summoners**
Due to issues surrounding Defensive Tactics, points from the current matchup in Alliance Wars will be removed after the season.
War Rating will remain untouched.
We are reducing the minimum matchup cutoff from 5 to 4 for this season.
We will continue to monitor the impact of this decision.
Battlegrounds is a joke to kabam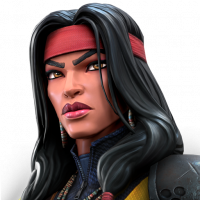 Mwangi
Posts: 6
★
I finished this fight with 100% health and then I don't even see the results screen, I just get thrown into the round 2 drafting phase without knowing what happend.
All Kabam can say is " we will fix it" when, maybe when the community decides enough is enough and we all don't buy the next bundle they throw at us for example spring cleaning.
Kabam needs to be taught that they can't just F* us everything they feel like it, now they even are taking away revive farming, why, coz they aren't getting enough money from us but they can't even fix the most basic of stuff in this game.
I just want to warm kabam if they keep going down this road they will definitely be caught between a hard place and a rock.