Due to issue with the "Not Another Anime Reference" Solo Event, we will be disabling the event for the time being. We will return the event at a future date when the issues have been resolved. We apologize for the inconvenience.
**BANQUET EVENT PSA**
To fully participate in the upcoming Banquet's Alliance Event you will need to be in your alliance for 14 days prior to the event's start date on December 20th. That means, stay in your alliance from December 6th onwards to enjoy all there is to offer in the Banquet event.
Monicas special attacks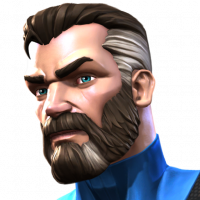 Josh2507
Posts: 251
★★★
Ok so while Monica is in her pure light form, special attacks cannot be dodged with dex.
A little annoying but you can just tank it into block right? WRONG!
These special attacks become unblockable and undodgeable while pure light form is active.
Basically you will get hit, you will take damage, and there's nothing you can do about it.
Doesn't really seem like a fair game mechanic. Completely unavoidable damage.