Get a Free 3-6 Star Baron Zemo this Week!
Log in to the Summoner's Market at
https://store.playcontestofchampions.com/
and claim the Baron Zemo Selector between 10am PT November 24 and 10am PT on December 1st.
Proven and Below: 3-Star
Conqueror/Uncollected: 4-Star
Cavalier/Thronebreaker: 5-Star
Paragon/Valiant: 6-Star
You can only claim this Baron Zemo one time. The Baron Zemo is delivered as a selector, claiming it will require you to choose your rarity immediately. If you plan to change your Progression level during the Cyber Week event, we suggest you wait until you have made that change before claiming this selector.
Due to issue with the "Not Another Anime Reference" Solo Event, we will be disabling the event for the time being. We will return the event at a future date when the issues have been resolved. We apologize for the inconvenience.
Concern's about Cap's Enlistment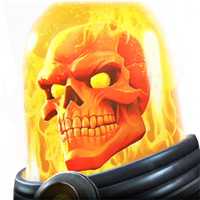 Corkscrew
Posts: 465
★★★
Revisiting the live stream and listening to the phrasing I have concerns that to realize any meaningful rewards i.e. primordial dust for ascension, I will have to leave my current alliance even though I've played with the same guys for years.

Team Player solo event in August was kind of a mess for competitive alliances when it first launched, and this sounds like this is the reverse where passive alliances could be punished. If you're in a retirement alliance, where there are 5 or 6 active accounts, if rewards tied to alliance milestones it may not be possible to hit them.

This is conjecture as it still open as to how you will collect the different resources/currencies of the event. I clear map 6 by myself and consistently clear about 20 fights in AW across main and alt. Highly active players could end up being punished because they choose to surround themselves with chill friends. TLDR mentioned in the stream was "bringing people together" and "engage positively with each other".... this is the kind of thing that could do the oppositive if not structured correctly.

I would rather a) not leave an alliance with long time teammates or b) forcibly encouraging them to play in modes they don't want to. I would like to earn these rewards off my own back. Further clarity over what dropped in the live stream would be appreciated.