Get a Free 3-6 Star Baron Zemo this Week!
Log in to the Summoner's Market at
https://store.playcontestofchampions.com/
and claim the Baron Zemo Selector between 10am PT November 24 and 10am PT on December 1st.
Proven and Below: 3-Star
Conqueror/Uncollected: 4-Star
Cavalier/Thronebreaker: 5-Star
Paragon/Valiant: 6-Star
You can only claim this Baron Zemo one time. The Baron Zemo is delivered as a selector, claiming it will require you to choose your rarity immediately. If you plan to change your Progression level during the Cyber Week event, we suggest you wait until you have made that change before claiming this selector.
Due to issue with the "Not Another Anime Reference" Solo Event, we will be disabling the event for the time being. We will return the event at a future date when the issues have been resolved. We apologize for the inconvenience.
☆ Incorporate M.O.D.O.K. Randomizer Permanently !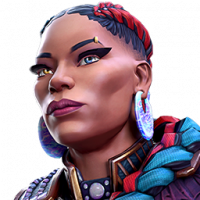 Username819273981
Posts: 37
Outstanding job on the randomizer! It needs to become a permanent feature in game! Maybe not all aspects, but it seems like a great way to make things better/freshen up if you will.

It can improve the entire MCOC experience by transforming, not the game but a fight.

It gives any fight between even the same identical 2 champs, the countles possibilties of being uniquely different, challenging, exciting...etc. But in a quest where one has 5 champs and many different opponents?... I likey! It definitely is one way to address issues of complacent, boring, redundant, etc. gameplay.

The key to unlock master level was awesome also. Monthly events have become relevant again and the initial interest usually leads me to complete and explore even the lower levels (as time permits)

Providing an option for obtaining the key is very nice & much appreciated. However, i think the randomizer could potentially improve MCOC tremendously if implemented correctly.