Fighting miniboss buffed AW boss Moon Knight - tips?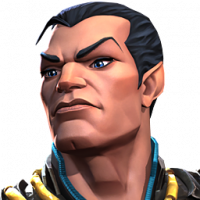 winterthur
Posts: 4,431
★★★★
Very confusing. Still in same Tier 11. Just 24 hours earlier, Rogue as AW boss was not buffed but this round Moon Knight has some +60k PI.

What are the conditions for miniboss to buff boss?

First, I need to get past probably Hulk.
I have difficulty with Moon Knight's stun and bleed.

Any tips against Moon Knight?