**BANQUET EVENT PSA**
To fully participate in the upcoming Banquet's Alliance Event you will need to be in your alliance for 14 days prior to the event's start date on December 20th. That means, stay in your alliance from December 6th onwards to enjoy all there is to offer in the Banquet event.
**Not Another Anime Reference Solo Event Returning**
This solo event has been fixed and will appear in game again on December 10th and will run through the 17th.
Reminder: This event is available to Paragon+ Summoners
INCOMING BUG FIX:

We'll fixing an issue with the Side Quests where all difficulties had the same Selector rewards.

We've fixed the Selectors in Threat Levels 4, 3, 2 and 1 to no longer contain rewards for Progression levels above the target audience.

Threat Level 4 rewards cap out at Thronebreaker
Threat Level 3 caps out at Cavalier
Threat Level 2 caps out at Uncollected
And Threat Level 1 has rewards for Proven
Sparring Mode?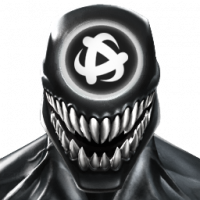 Lurker
Posts: 196
★
I'm sure that I'm not the first to ask, but a simple sparring mode would help us adjust to various changes in the game. It doesn't have to be complicated and doesn't even have to be any opponent. just a symboid and neither side takes actual damage.
it would let us practice new champs we get, it would let us practice the mechanics of complicated champs like GR and it would help polish our timing.
while running the super easy mode in MODOK lab, I ran into the "only specials do dmg" and decided to practice the MLLLM combo timing. since at least 12.0, My combo's are more like M-LLL-LL-LL-MM to try and get a smooth combo without the AI interrupting.
As the video below shows, I couldn't do a combo with just 5 presses/swipes. maybe it's my device, maybe it's my skill, maybe it's a software thing I can't master, but .... I really liked be able to try and eliminate fix my skill problem or adjust my timing.
https://youtu.be/kRBtncvJ8R4