**BANQUET EVENT PSA**
To fully participate in the upcoming Banquet's Alliance Event you will need to be in your alliance for 14 days prior to the event's start date on December 20th. That means, stay in your alliance from December 6th onwards to enjoy all there is to offer in the Banquet event.
**Not Another Anime Reference Solo Event Returning**
This solo event has been fixed and will appear in game again on December 10th and will run through the 17th.
Reminder: This event is available to Paragon+ Summoners
5* attributes vs 4* "counterparts" ?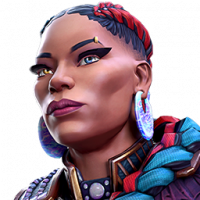 Username819273981
Posts: 37
Seems to vary without reason (is same method used to determine Prestige?
Beast is the only one ive come across so far that 5* r3 is lower than 4* r5 but again it varies some are the same while other 5* (r3 vs 4r5) significantly higher.