**UPDATE**
We are currently working to fix a known issue regarding Alliance Prestige. With the introduction of Relics, Summoner Prestige is now the average PI of your Top 5 Champions and the average PI of your Top 5 Relics (regardless of which Champion they are attached to) combined.

Today we pushed a fix that will allow for proper reward calculations in Alliance Quests. However, the display for Alliance Prestige will not be accurate and does not include Relic Prestige. This is a display issue only.

T2A Limit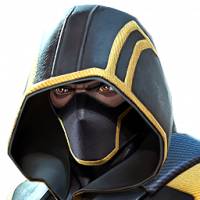 Raganator
Posts: 2,317
★★★★★
Please consider raising the available stash of t2a from 12 to 14. A player should not be forced to r4 a champ in order to avoid expiring t2a while waiting for a champ to r5. In this scenario, one would drop from 12 to 8 t2a, and then would need to get two more t2a to get to 10 in order to r5 a new champ. If the amount we can hold is 14, this scenario is avoided. A player shouldn't be punished for taking a 5* champ to r4 while waiting for a good champ to r5.