Earlier today, there was an issue where Summoners that logged on shortly after the Login Calendar switched over for the day didn't receive the Cosmic Ghost Rider login crystal. We've fixed the issue for players receiving the crystal now but will have to collect data and send out the crystal to all players that didn't receive it next week. We apologize for this inconvenience and look forward to making it right for you all.
Featured Crystal Drop Rates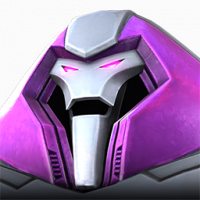 CurtleTurtle
Posts: 89
Hey guys,

I've never opened a featured 5* crystal before, but I have a cosmic and skill awakening gem... I've saved 60K shards so far and I'm wondering what the drop rates are...? I want to try for Medusa and Blade to dupe them both... any thoughts?