We are currently experiencing an issue causing a delay in delivery of Summoner Advancement, the Alliance Quest event, and other 3-Day X-Men use event. We are working to resolve this, but it will likely take a few days. We will ensure that these rewards are delivered to affected Alliances. Please do not change Alliances until your rewards are delivered.
ISO - 8 package in Store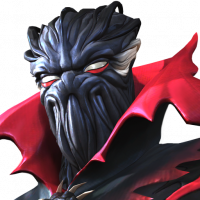 Crazyjack719
Posts: 392
★★
I know all the ways you can currently farm iso in the game, and the best and 'easiest' is duplicating 4 * champs and exploring act 4 and 5. I am speaking for the mid tier players when I say that it is tough to get ISO and I wish you guys would create a stack of 10 x 5000 class iso matching the catalyst event quest that we could purchase with gold or loyalty. I know most end game players will probably not need it but I think that this could be a cool addition to add.