**Known AQ Bug**
We are aware that some alliances encountered a bug during this last AQ that would not allow them to start maps on certain days. We know this has impacted your rewards.
We have been looking into the cause of the problem and once we have resolved it we will explore how to make things right for the impacted alliances. We will provide any additional communication in
+5k Prestige, recently retired from Top 15 team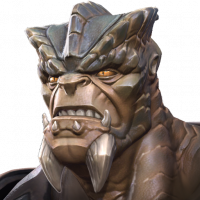 digital-SOB
Posts: 258
★★
Looking for a slower pace but still earn some t4cc every two weeks. Deep Roster, not big on Arena or AW offense (defense I kill) and prefer Map 5 but can handle Map 6. LOL run coming.

R4
5* Spidey lvl 70
5* SL lvl 40
R3
5* Cyclops, Storm & UC (virgin)


R5
4* Mordo, Loki, Civil Warrior, Quake,Rocket, Ultron, Falcon, Black Panther CW, Hyperion, Magik, Crossbones, DS, SW, Thor, BW, Elektra, WW2 Cap, SL, Gamora, Wolverine & X23, Magento, Miles, Venom, VenomPool, WinterSoldier & Hulk.

I have Line, same name. I prefer you hit me up in game, please. Thanks for your time!