**UPDATE**
We are currently working to fix a known issue regarding Alliance Prestige. With the introduction of Relics, Summoner Prestige is now the average PI of your Top 5 Champions and the average PI of your Top 5 Relics (regardless of which Champion they are attached to) combined.

Today we pushed a fix that will allow for proper reward calculations in Alliance Quests. However, the display for Alliance Prestige will not be accurate and does not include Relic Prestige. This is a display issue only.

Act 5.2 Initial Reaction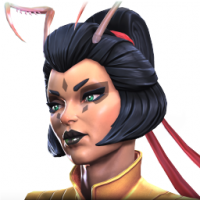 Drizzits
Posts: 157
★
I've just finished exploration on 5.2.1 and I have to say, I really enjoy the nodes so far. I'm excited to see all the different interactions (and challenges) to come for this chapter. Chapter 1 was fun as well. Keep it up Kabam.