Join Care Bear Death Squad today!
ButOfCorpse
Posts: 105
I really wish we would've went with CBDS.
Anyway, I've got a guy taking a personal leave after AQ and need to replace him. Very active alliance, continuously growing stronger.
We've only been together two weeks, but most of guys go back for months. Advanced tier AQ (44433) until we make Map 5 push next month - reach all milestones (20M+). Event minimums in SA (9k), Item Use (2500), Completion (12k), and Duel Skirmish (650). AW 1-2x per week until we reach Tier 12 (currently Tier 17 - only had 5 Wars).
Line required, adult alliance. Have a sense of humor and want to grow considerably? We'll shape you if you put in the work.
Line/IGN: ButOfCorpse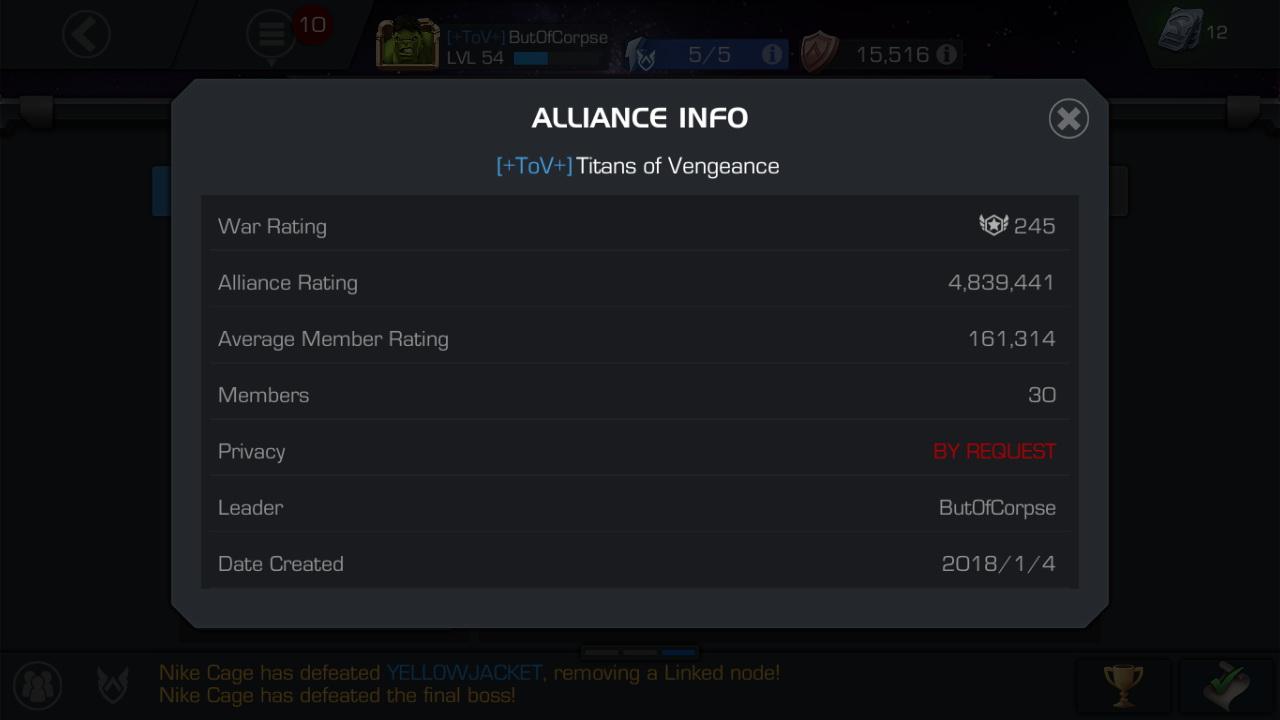 Post edited by Kabam Vydious on