**UPDATES TO ENLISTMENT GIFTING EVENT:**
To prevent exploitation, we will prevent new Accounts from being able to Gift enlistment crystals. We will also be taking action on those who are using 3rd Party Sellers, Bots and other farms to gift themselves mass amounts of Enlistment Crystals. Lastly, we will be adding an expiration timer to Enlistment Crystals. All unopened Enlistment Crystals will expire on Oct 18 @ 17:00 UTC. For more information, please see this post:
https://forums.playcontestofchampions.com/en/discussion/346104/updates-to-enlistment-gifting-event
**KNOWN ISSUE**
We have adjusted the node placement of the new AW maps to better allow path traversal. As a result, defender placements have been reset. Please, take a moment to re-place your defender setup. We will be pushing out a message in-game shortly.
Fix AW Portals before season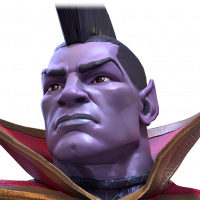 Cypherdious
Posts: 8
So portal #9 needs to be remapped to go to nodes 51/53 it's way outta whack that only one portal #8 goes to node 53 but 4 of the 7 end portals go to node 48 it's doesn't have any sense to it. That's just my two cents if that one portal was changed it would even out the end of the map much better for mini bosses just doesn't make a whole lot of sense to have one portal to port to node 53 but on the right side 2 portals port to node 55. I'm pretty sure no alliance needs 4 different portals to go to node 48 in the center.