5.8 Mil Alliance looking for a few members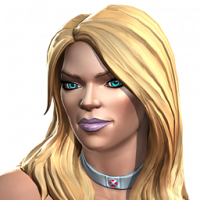 Naxcila
Posts: 11
Greetings!
My alliance is currently looking for few people to join! We're currently a rebuilding alliance, our alliance was on hiatus for a while as we all needed to grow in our own ways and branch out to new alliances, but majority of us made it back home in MSoD as of a few weeks ago.
We are currently AQ based (Prestige 3235), running 5-5-3-3-3 with at least 2 established battlegroups, hopefully to be 3 battlegroups in the short future. We do run 1-2 AWs (Tier 11) a week when AQ is down. We will are trying to get it to where we are doing map 5x5.
Requirements:
-LINE.
This is our main form of communication, which you will need to join Announcements, General Chat, and if you are assigned one of the current two battlegroups, you will be required to join that as well. Not assigned a battlegroup? No problem, battlegroup 3 will be open to all the other members to get rewards.
-At least 100k Rating
This is not a serious requirement as long as you are still a decently skilled player. Rating means nothing if you can't fight.
-Donations.
Anything helps, we don't have a minimum requirement for our members yet, but with running map 5 we will need all the resources we can get.
If interested please message either our leader (ID: Hollowz1) or myself (ID: Naxcila) on LINE, we will get back to you when we can!