Summoners, due to a technical issue, this week's series of Alliance Quests will be cancelled at 4pm PT. There will not be any Rewards for this series. The next series of Alliance Quests will start on April 18 at 12pm PT. We will be assessing the impact on Alliances and compensating accordingly, as well as returning Alliance Tickets.
Specials not activating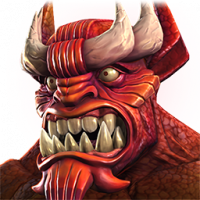 SKOutsider
Posts: 117
★★
Started to notice that specials aren't activating in various game modes.

I assumed that it was just my screen or just me but the rest of my alliance have noticed that roughly 1 in 20-30 specials are not activating.

In AQ this is very frustrating.

This has happened on various devices and models for my alliance members.

I'm personally on an IPhone 6 plus, all current updates, on wifi with full signal.

This bug is far more noticeable against Dorm in AQ.

Don't know if anyone else has had this bug destroy them.