Summoners, we recently encountered an issue with the Alliance Quest Setup Phase Starting Timer that may cause the Setup Phase Starting Timer to display erroneous information, though we are working on a fix for it as quickly as possible. Additionally, if the Setup Phase does not let you plan your days in advance, you will be able to once the Event officially begins on the Alliance Quest Start date.

For clarity, the next Alliance Quest Enlistment Phase will begin on December 5 at 20:00 UTC, regardless of what the in-game timers display.

The next Alliance Quest Start will be on December 6 at 20:00 UTC. This is when Summoners should be able to enter each Map.

Thank you for your patience and understanding as we work to resolve this issue.
AWAKENING GEMS OFFERS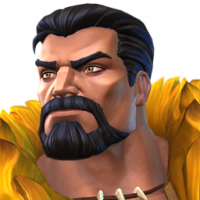 Cosmos_2002
Posts: 137
★
For a progressing player 4* awakening gems are extremely helpful.
They are more relevant for newer players, not veterans.

The last offer was quite reasonable.

Unfortunately, I didn't have enough units, and it lasted for a very short while.

As a progressing player who doesn't grind, I usually don't have more then 500 units at a given time.

If I had known it was coming, I would have saved for it.

Please, whenever you bring it or something similar either inform us in advance or make it last longer.

I eagerly await the next awakening gem offer.