Killmonger not getting crits on l2?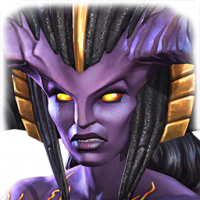 Username819273981
Posts: 37
I ranked 3 km partially because his l2 did nice damage & sig active when launching (last hit of l2 frequently did 8-12k at r1 iirc.

Now Rank 3 & id guess 80% of the time he wont crit with l2 (out of the several l2 hits...when he does I feel lucky if the combined l2 damage even gets close to 10k

Seemed possibly connected with ranking him but just wondering if any others having similar issues?