UPDATE: A new Hotfix (v32.2.3) is now being released to address this issue. Please keep an eye on your App Store for this update to address the below issue.
We are currently experiencing an Error when Summoners view a Champion's Synergies while in the Champion Selection screen in Arenas and Duels. We are aware of this issue and are working on a Hotfix to address it. In the meantime, please avoid using the synergy menu to prevent this error and crash. We apologize for this inconvenience. Updates will be posted here:
https://forums.playcontestofchampions.com/en/discussion/293506/error-when-looking-at-synergies-from-champion-selection-screen
Wanted 5X5 middle of tier 1 gold Drama free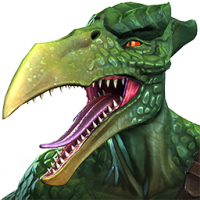 RyanGolf
Posts: 36
★
My prestige is 7155. Looking to join at the end of this AQ a more relaxed but still somewhat competitive alliance. I would like to run the cosmic paths in AQ and lane one in AW. Please let's not waste each others time if you're not 5x5 and somewhere in the middle of gold 1. My line ID is nitecrawler3.