We are currently experiencing an issue causing a delay in delivery of Summoner Advancement, the Alliance Quest event, and other 3-Day X-Men use event. We are working to resolve this, but it will likely take a few days. We will ensure that these rewards are delivered to affected Alliances. Please do not change Alliances until your rewards are delivered.
Dual Account Bug - t5b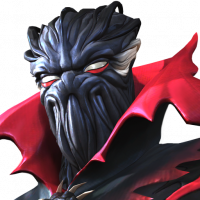 Crazyjack719
Posts: 392
★★
I run 2 accounts, one is level 51 and the other 37, i recently beat the collector on the former and went on to do a completion on the uncollected event quest and recieved 3k t5b shards. I logged in to my alternate account and noticed i had the t5b there as well. Surely that is a visual bug?
@Kabam Miike
Account names are:
Crazyjack719
Creamo719
If these are linked somehow i would rather bring this to your attention and not accumulate T5b in this way on the alternate account.