**BANQUET EVENT PSA**
To fully participate in the upcoming Banquet's Alliance Event you will need to be in your alliance for 14 days prior to the event's start date on December 20th. That means, stay in your alliance from December 6th onwards to enjoy all there is to offer in the Banquet event.
**Not Another Anime Reference Solo Event Returning**
This solo event has been fixed and will appear in game again on December 10th and will run through the 17th.
Reminder: This event is available to Paragon+ Summoners
AQ Sentinels bugged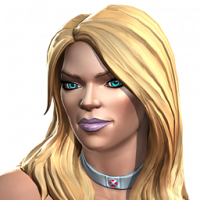 FactorQ
Posts: 110
★
While Armor Shattered by Medusa, Sentinels in AQ are still gaining Adaptation charges when they shouldn't since Armor Shattered reduces all ability accuracy to 0. At least they're still power locked, and their other abilities don't activate, so the devs got that part right.

Before anyone claims "working as intended", note that against the playable version of Sentinel, Medusa armor shatter does correctly stop him from gaining adaptation charges. Only the non-playable sentinels seem to be bugged.