Brother of War (10.5m alliance) recruiting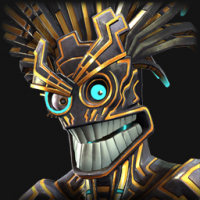 General_Vis
Posts: 138
Alliance name: Brothers of War [Zee]
Rating: 10.5m (when full)
AQ: 56555 - currently rank in top 200 and get T4CC every AQ
AW: Tier 1 rewards
Communication method: Whatsapp (non-negotiable)

What can we offer you?
• Fun, laid back alliance but are committed to advancing our champions
• T4CC each AQ
• No requirements to run any other alliance events other than AQ & AW. We usually complete all milestones for the 4* shards but it's up to individuals which events they want to participte in.
• Our alliance is spread across various time zones so we work to accommodate anyone
• No pressure put on alliance members on who to rank up. No one gets kicked for having lower prestige than other members

What are we looking for?
• Must be able to run map 5 & 6 and be able to clear paths
• 4500+ prestige with a least 1 R4 champ and working towards more
• Must be willing to use Whatsapp

If you're interested feel free to get in touch.