Get a Free 3-6 Star Baron Zemo this Week!
Log in to the Summoner's Market at
https://store.playcontestofchampions.com/
and claim the Baron Zemo Selector between 10am PT November 24 and 10am PT on December 1st.
Proven and Below: 3-Star
Conqueror/Uncollected: 4-Star
Cavalier/Thronebreaker: 5-Star
Paragon/Valiant: 6-Star
You can only claim this Baron Zemo one time. The Baron Zemo is delivered as a selector, claiming it will require you to choose your rarity immediately. If you plan to change your Progression level during the Cyber Week event, we suggest you wait until you have made that change before claiming this selector.
How is ability accuracy synergy calculated?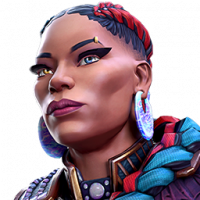 TorgoNudho
Posts: 24
★
Hello all. Quake has an ability accuracy synergy buff with hawkeye and black widow (if 4*). Sticking to the hawkeye synergy, how is +15% calculated and what type of abilities can it apply to? For example, hawkeye hemmorhage is 25% chance. Does the +15% synergy increase the chance to 40%? OR is it +15% of 25% meaning 3.75% increase thus equalling 28.75%?

Another question also would the synergy affect the champ's crit rate, crit damage, block prof, physical and energy resist? And while i assume the synergy will affect all stat ability percentage to proc, would it also affect the ability's buff/debuff output? ie wolvie's regen will not only proc more frequently but also health gained will increase?