Awaken and 5/50 SL or wait for Spark?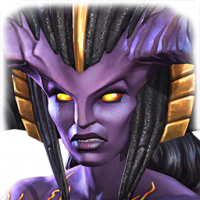 phillgreen
Posts: 2,263
★★★★
So, despite the horrible PHC drop rate, I snagged a 4* Starlord today (I have a 5* unduped but don't expect to ever dupe it at the rate I get shards and gems aint easy to get)

I've been sitting on a 4* class gem for near 6 months, had T4cc for probably 3.

Neither drop out of the sky for me so while most other classes are easy to decide who to use class cats on, there are really only two tech champs I want. I now have one.

Currently in 5.1.4, not explored act4, have done ROL but have ignored RTTL for a while (starting chapter 4) and don't do much in the way of AW/AQ.

I have no issue building a streak.

Do I wait for spark or do starlord now?