You can't be serious?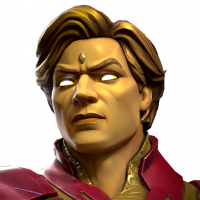 Ghriffin
Posts: 45
★
I get what the game is, first and formost and I enjoy and love it. With that said, you HAVE to tone down unavoidable damage in a game that you charge money for resources. You can scale the challenge, work tricky nodes but straight up unavoidable damage in a game where you charge real money for resources is unacceptable.

I for one have spent more money on this game than 10 AAA games, probably somewhere close to a thousand dollars. Stupid? Yeah, probably but I did it because I like the game but enough is enough with the cash grab. Stop screwing over your player base with BS encounters and mechanics. I'm sick of skill being second to units. I have been playing perfectly trying to finish the final parts of act 4 and I still have to spend units because skill doesn't matter and that's broken as ****.

I'll spare you the rant about Mordo, Nightcrawler and Magik and that cash grab and the argument that evade champs are broken in general not to mention champs that do damage that is unavoidable despite your class your skills and just stick to progression. Things like Starburst this nonsense in Act 4 where any special stuns ad kills me if I evade or block it is pure nonsense. Why should I have to pay for this?

I have supported this game with hundreds and even thousands of dollars of my money, why is my reward a big F you in act 4 telling me everything I learned and the skill I progressed worthless because act 4 is all about units? It's **** Kabam. Stop the unavoidable damage, remove it from the game and trust me, I'm sure I'm not the only one who feels this way.

Whats the point of becoming more powerful if when you get there the game cheats and you hit a pay wall that ignores your skill level? Whats the point of continuing?

Get your heads out of your ass and fix the game. It's not ok the way it is, I'm sorry.