Summoners, we are aware of some issues affecting Solo/Alliance events, and Alliance Quests. We are investigating the cause, and working to resolve them as quickly as possible.
Which new defender will indirectly nerf Vision?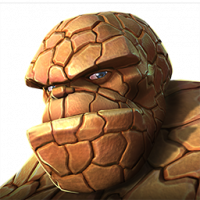 HomerJBond
Posts: 53
★
Do you think Kabam has a defender coming up that will indirectly nerf vision like Sentinel nerfed Wolvie?

The defender might have a buff to convert power gain into degeneration? Hmm. Not sure what it will be but the hamster wheel is endless.