Want plat rewardsin s2? LF 6k+ boss killer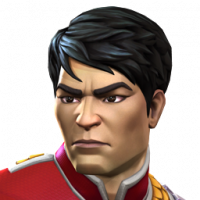 Zer0bits
Posts: 104
★
16.8M Ali On track for platinum rewards in season 2

LF exceptionally skilled, highly active boss killer, who has strong communication and can handle any AQ/AW lane with 0 to minimal deaths. Your roster must have good 5* r3+ defender options. Top 100ish in AQ with 1 day map 6.

We're an awesome group who like to have fun, but handle our business in AQ/AW.

Think you have what it takes to hang with us?Message me on line app Id: zerobits

NO piloting or Mods allowed!