Science Question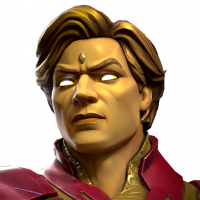 Steelhead
Posts: 52
★
Hi all. Need some opinions here. I pulled a science 4* awakening gem from the infinity dust store. I have three separate questions:
1.Should I awaken Red Hulk? If so, should I take him to rank 5?
2.Should I hold off on awakening him? I don't currently have any other science champs that would need it, or are worthy of it.
2. Should I hold off on ranking him, and instead take my already duped Quake to R5? I'm pretty good with her unique style.

Thanks.