Compensation for the Issues that we experienced on November 8th and the rewards that were unable to be claimed due to those issues are being sent out via in-game mail on November 15. Alliance War season rewards will be sent out on approximately November 20. Leaving your Alliance prior to this will result in missing out on your season rewards.
Dungeon recharge timers.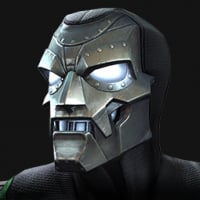 Chicken
Posts: 160
Dungeons are fun but the thing that makes the frustrating for me is the recharge timers for my 5*s. Only be able to use my 5*s every other day is not fun. Why don't the champs refresh when the dungeon does. And I'm not saying I want the dungeons to be easier. I like the difficulty. If the champs refreshed every time the dungeon did you would only be able to use them once a day. I have plenty of 4*s at r5 but not all of them are right for dungeons some of them are aw defenders. Some of them just sit there cause there old aw defenders so they are useless to me. So not having my 5*s every day makes every other day very frustrating. Sorry for the very chaotic message.