Gold 2 Alliance rebuilding. Looking for 10 members.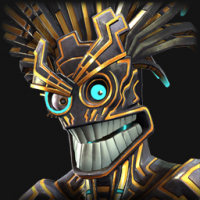 R_Man_Do18
Posts: 8
★
Alliance: Minor Threat.
Tag: MIN.T

Our alliance
- AW focused.
- AQ 55522 or whatever combination so we can guarantee to have our best champs available for AW. (Example 25252, 52525)
- All EVENTS, except arenas.
- AW season 1: Gold 2


We are an alliance which core members (around 17) have been playing together for more than 2 years. We consider ourselves as a chill alliance but very productive.

Along the way, we've lost long-time members due to real life issues, burn-out and retirement. And after a short-lived and ill-fated merger, we are rebuilding home. But we've stayed together.

Most of our players are from the US, but we currently have players from Egypt and UK. And we've had people from all over, like Australia, India, Bulgaria, etcetera. So TIMEZONE is not an issue.

We are adults with real lives and family commitments so we are not a hardcore alliance but we are still active and responsible to each other when playing this game.

We are looking for active and competent players who can grow with us and be a part of this alliance for a very long time.

Preferred players with a +225k rating, that have enough top-ranked champions to provide for AW and AQ Map 5 if needed.

Mandatory communication: LINE app.

Weekly donations to treasury are due on Saturday.
- 81k GOLD
- 18K BC
- 7.5 LOYALTY

If you are interested and meet our requirements, please contact me thru:
- LINE app, ID is r-man-do
- Game, our tag is MIN.T

**** If you do not meet requirements but feel like you can be a good fit, you can also add me so we can talk about it.