Bring Iron Spider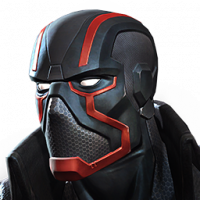 Atharva111
Posts: 52
Marvel Contest of champions should bring Iron Spider in the game. It's name must be "Peter Parker(Iron Spider)". It's special moves may be like in 1st and 2nd Special Attacks, it should attack as Peter Parker with his spider powers. And in it's 3rd Special Attack he should be suiting up as Iron Spider.
Please bring this type of champion.
This discussion has been closed.