aw node 12 bugged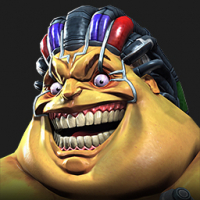 pigupompom
Posts: 35
★
The images below show Agent Venom signature skill able to stack on that node.
The passive fury that increases 50% damage per stack and Enhance Critical buff on AW node12 seems like a bug for AV.
First i use blade but after half of the battle Agent Venom suddenly hit me 30%HP per block damage. That's about 5000 block damage. I feel that the stack has to go up to about 20 fury to do such damage. However I don't think I've waited that long not hitting AV. So second battle I took some images.
These images are the second battle where i used stark. You can see in the beginning of the fight it starts with 1 Klyntar rage. After 2 sec it became 2 Kylntar rage buffs. I'm not sure this is just a visual bug or it does anything to it's crazy damage that could kill Blade when his rage activates again below 50% max health.
Please look into this node. I don't think any passive fury or enhance ability would kill you so easily.
Note: 5* r5 Blade has 80% before it gets like 30% per block damage. Die after 3 block hits.