**Login Issues - Update**
Summoners experiencing error messages during login, we have been manually navigating around the issue for each player; you should be able to log in again!
We will be releasing a hot fix in the next day or two to resolve the issue entirely.
Uncollected Thanos Controls Broken since the update [Merged Threads] [Under Investigation]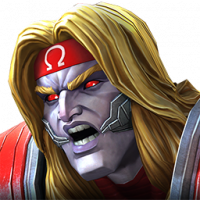 Evangelionlovr
Posts: 452
★★★
I just got uncollected last week so I have been working through the event quest trying to finish in these last few days and I just updated my app and now Uncollected Thanos does not revert the controls back to normal when you get a hit in when he is in Chaos Stone.

It is really screwing me up, this is ridiculous for those of us scrambling to finish the quest before it goes away.
Post edited by Kabam Lyra on
This discussion has been closed.