What happened to this?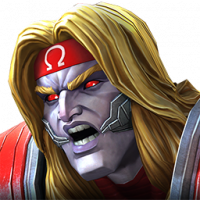 BitterSteel
Posts: 2,895
★★★★★
That's 3 changes in the last day that have been found that haven't been communicated to us. Magik power steal, Drax astral evade and new evade passive.
Out of those, you say if you notice a change it's likely a bug, so which of those are bugs and how likely is it that they are?
Please stop trying to slip changes past the community, it seems so shady. Just be open about it. If magik's Power steal is a bug, TELL US. Personally I would have been fine if this is how you'd gone about it:
News and announcement post:
"Hi Summoners, we have recently been made aware (or have been aware of for a while, I'm not sure how long kabam have known about the magik bug) of a bug with Magik's second special attack. She was able to steal enough power to consistently power lock a champion for the entire fight. This in and of itself is not an exploit or a bug however she was able to steal power from the opponent when there was no power to steal. As a result of this, in the next maintenance we will be fixing this bug. This is a heads up just so it isn't sprung on you out of nowhere."
The argument for rank down tickets is irrelevant to me. I know that kabam won't send any out so what's the point? But please, please just sort out your transparency kabam. I'm yet to see the promised transparency from 12.0 that kabam swore they would improve on.