Gold Pool Ticket trade-in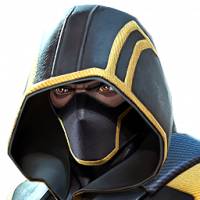 Star_Lord_
Posts: 443
★★
Would it be possible (lol doubt it) if we could trade in say 10 Gold Tickets for a Goldpool? Yep, I am that guy. Decided to whale-out (not full whale, more of a baby whale, since I didn't get him) and try for Goldpool. I am left with 10 Gold tickets.

If I remember correctly, they said excess tickets could be traded for 100,000 gold. The thing is...I don't need any more gold!!!

Ha ha, oh well, I tried, guess lady luck is not on my side.

Let the "I got my Goldpool with one crystal" posts begin.