GWENPOOL BROKEN!! PLEASE FIX!!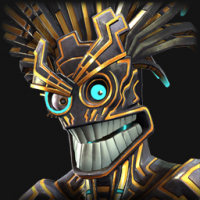 Mrwarren96
Posts: 100
★
Ive just experienced what i think to be a massive bug with gwenpool!

In war right now and fighting a spiderman (OG) boss and decided to revive my gwenpool as i knew she'd survive one or two sp1s, but to my amazement i was killed by the first one?? My gwenpool is duped level 69+ so that allows her to continuesly survive specials no matter the special unless it inflicts a damage over time debuff which spideys doesnt..

Is anyone experiencing this or is it just me??

KABAM PLEASE INVESTIGATE!!
This is one of gwenpools most valuble features and has just screwed me in war cost me bonus points and also one of the main reasons i took her rank5 and also many other people aswell..