**BANQUET EVENT PSA**
To fully participate in the upcoming Banquet's Alliance Event you will need to be in your alliance for 14 days prior to the event's start date on December 20th. That means, stay in your alliance from December 6th onwards to enjoy all there is to offer in the Banquet event.
**Not Another Anime Reference Solo Event Returning**
This solo event has been fixed and will appear in game again on December 10th and will run through the 17th.
Reminder: This event is available to Paragon+ Summoners
Anyone else scared to rank up their champs?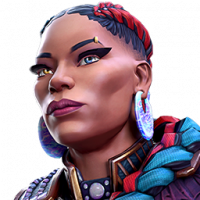 GaaabeM
Posts: 33
With everything Kabam has done these past couple of days, I really am scared to rank up any of my champs. They really just said they can change the meta any time they want and I'm afraid they'll just nerf blade next week and say "Oh well, the meta changes and there's nothing you can do about it. Won't give you a rank down ticket. Sucks to suck." Anyone else feel the same?