We are currently experiencing an issue causing a delay in delivery of Summoner Advancement, the Alliance Quest event, and other 3-Day X-Men use event. We are working to resolve this, but it will likely take a few days. We will ensure that these rewards are delivered to affected Alliances. Please do not change Alliances until your rewards are delivered.
Halls of Healing between AW seasons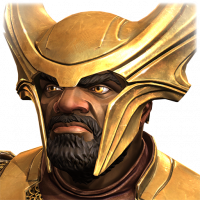 Tasty_Yum_Yums
Posts: 395
★★★
With the recent changes to AW seasons (harder nodes), I think it would be nice to have two weeks of halls of healing between AW seasons.

This would also help since we cannot obtain glory from AW to get alliance potions/revives.

Thoughts anyone?