Compensation for Recent Downtimes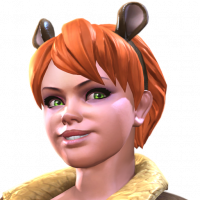 Kabam Lyra
Posts: 2,932
Administrator ›
★★★
Summoners,

Thanks for being so patient with us on this matter. As you all know, when we experienced an extended downtime on June 29th/30th, many different Summoners were affected in a variety of ways. After meeting to discuss the impact this downtime had on you all, our team has come up with a plan for how we can resolve this issue.

Remember, when we come up with a plan to compensate for downtimes such as this, our goal is to make it right for all Summoners affected, so our resolutions will directly address the modes, and what was missed out on during this time.

Goldmember Arena:
The Goldmember Arena will be rerun from July 12th at 10 am PDT until July 15th 10 am PDT. If you were active in the Arena during the first run, you will automatically be granted access with no need to use another Ticket. This Arena will only be available to players that were active in the original Arena, as those who did not enter were not affected by the downtime. Additionally, the Top 200 Summoners from the previous arena will not be given access to this second run, as they have already won. This means a new group of 200 Summoners will be able to earn a 5-Star Goldpool and the rare title Gold Member.

Ant-Man and M.O.D.O.K. Arenas:
While we don't have dates for these yet, we will be re-scheduling them for a second Arena run in the future, in lieu of a non-Featured Champion, and a non-first run Basic Champion. This means they will not run again at the same time, but we want to ensure that we are not placing Ant-Man in the place of a Featured Champion (delaying our scheduled releases), and not placing M.O.D.O.K. in the place of another Champion that is making their first Basic Champion appearance.

Alliance Quests:
First, we will be refunding any resource costs from Maps that were interrupted by the outage directly back to your Alliance Treasuries. Secondly, because this interruption made it more difficult for Summoners to complete the Map they had started, or could have prevented them from starting a new Map until after the outage all together, we will be awarding all affected Alliances 3 of the Map Crystals for the first Map of this series that they attempted.

Micro-Realms:
While not related to the outage on June 29th, a separate outage on July 3rd occurred shortly after the release of 19.0. This may have caused Summoners who had started a Micro-Realm Quest before the outage to lose their run in the Realm. We will be returning the Pym Particle Disk that you used to enter these Quests to you, so that you may have another attempt at running the Micro-Realm if you were unable to complete it.

Additionally:
Because there were also other modes that are harder to measure affected by this outage (Event Quests, Mercenary Missions, Assassin Assignments), we'll also be awarding all Summoners that joined the game prior to the outage 3 Energy Refills, 50,000 Gold, and 1500 5-Star Hero Shards. We hope to have the Alliance Quest Map Crystals and additional Items out to you all by early next week, and to have the Pym Particle Disks out to you by EOD, July 6th.

Thank you all once again for your patience as we worked to resolve this issue for you.

This discussion has been closed.