UPDATE: A new Hotfix (v32.2.3) is now being released to address this issue. Please keep an eye on your App Store for this update to address the below issue.
We are currently experiencing an Error when Summoners view a Champion's Synergies while in the Champion Selection screen in Arenas and Duels. We are aware of this issue and are working on a Hotfix to address it. In the meantime, please avoid using the synergy menu to prevent this error and crash. We apologize for this inconvenience. Updates will be posted here:
https://forums.playcontestofchampions.com/en/discussion/293506/error-when-looking-at-synergies-from-champion-selection-screen
Thanks for the compensation!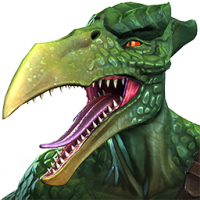 Nito
Posts: 68
★
Kabam, Thank you for the compensation so far! I'm really looking forward to the next compensation package, which I assume will include arena milestone rewards, battle chips, quest rewards, and lots and lots of AQ/AW potions. For what you ask? Well, for all the time when I physically could not play the game for fear of permenantly damaging my phone due to excessive overheating. Or maybe instead you just send me a new phone and I'll go grind arena until it explodes in my hands or my hands catch fire. The fact that this overheating issue is not fixed after this much time is INSANE for a company with your resources. Insane. Of course It's understandable, since I hear people are quitting Kabam in droves, there aren't any smart people left.