**KNOWN ISSUE**
Currently, Alliance Prestige (as it concerns Alliance Quests) is not taking Relic Prestige into account. If possible, we are working to address this for the next round of Alliance Quests but will have more information for you when it is available.
Rankup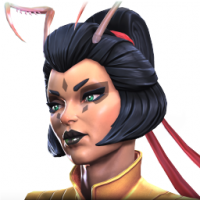 smdam38
Posts: 328
★
Have tech and fister rankup for 5/50
Fister:
Crossbones
Elektra
Widow
OG Daredevil
5* duped Hawkeye

Tech:
Rocket
Ultron
Vision AoU

All duped. Have 4 of rttl to do.