Wanting to throttle down but still stay active? Burned out of 5x5?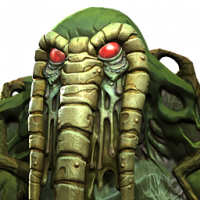 Ground_Round1
Posts: 897
★
Hey,

We are an active, stable, organized, supportive community looking for guys who love the game and can contribute right away. We run 44432 and are in Gold 3 tier of AW. We have a great game/life balance. We run 2 BG's in AW so guys can have a weekend or be ok when they are busy. We use discord for team comms (it is like line, but we like it better then line or chq).

We are looking for 1 guy after this AQ run.

Donations are 50K gold and 3k loyalty to run map 4. We require participation on day 1 and 2 of AQ (both map 4's)...after that, you can chill if you are busy. Minimums are 10k completion, 8 SA, and 2k item use...though, that may change with the new events just introduced.

We hit AQ weekly, so there is no saving. This is a great place to grind a bit, and enjoy the game without the stress of map 5 and 6...

Look me up: Ground Round on line, Ground Round #0363.in discord.