Need 2-3 for Gold 1 trying to get into plat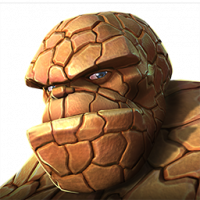 Demonzfyre
Posts: 6,106
★★★★★
We are an active alliance striving for P3. We do all the main events but aren't strict on minimums because we usually hit milestones. Here's what we are looking for-
Gold 1 or above experience.
Preferably at least 1 R5 5* or a strong R4 roster that can handle Gold 1/plat 3
5x5 AQ map 5.
Full diversity for AW.
CHQ chat app for communication.
Be active, contribute and have fun.
Contact me on-
CHQ- DemonzFyre#mDPh
Discord- DemonzFyre#0301
In game- DemonzFyre
Alliance Tag- Spa©e
PM me here if you have any questions or are interested. Come join us!