Please note that when we enable the 1 Loyalty Cost for Revives in Alliance Wars for Season 34, they will not be visible from the screen that appears when you choose to Revive or Heal a Champion from the Fight Screen.

You will be able to purchase Revives from the Loyalty tab in the Store Menu.
Other Champions appearing in pre-fight screen [Under Investigation] [Merged Threads]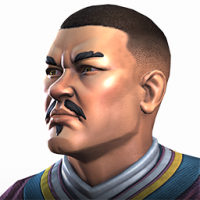 Spider1man11111
Posts: 25
I was playing act 4 and maestro appeared in the background here...
And here I was playing RoL and storm appeared in the background there also, I'm just wondering if this is a glitch or if it's supposed to happen lol
*MOD EDIT* This is a known issue that will be resolved in an upcoming update.
Post edited by Kabam Lyra on