**Login Issues - Update**
Summoners experiencing error messages during login, we have been manually navigating around the issue for each player; you should be able to log in again!
We will be releasing a hot fix in the next day or two to resolve the issue entirely.
Kabam please explain the logic behind the micro rifts "Box rarities"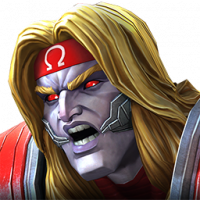 Evangelionlovr
Posts: 452
★★★
I just got a 4* box in the micro rift, and I was super excited as I assumed 4k 5* crystals would be the top prize and that would have given me just enough to open a featured 5* crystal. Upon completion of the quest I got 1/5th of a T2A. In what world is that the top prize? Earlier I had gotten a 3* box and again I assumed I would get 2-3k 5* shards but it was 1/10th of a T2A. My gripes about the micro-realm rewards aside, what logic went behind placing these specific items in their respective box rarities?