UPDATE: A new Hotfix (v32.2.3) is now being released to address this issue. Please keep an eye on your App Store for this update to address the below issue.
We are currently experiencing an Error when Summoners view a Champion's Synergies while in the Champion Selection screen in Arenas and Duels. We are aware of this issue and are working on a Hotfix to address it. In the meantime, please avoid using the synergy menu to prevent this error and crash. We apologize for this inconvenience. Updates will be posted here:
https://forums.playcontestofchampions.com/en/discussion/293506/error-when-looking-at-synergies-from-champion-selection-screen
Season 3 Overheating Delay??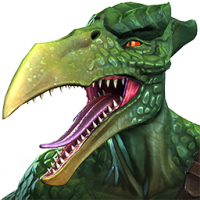 Scabbymango
Posts: 50
Hello, will season 3 be delayed again due to the overheating/crashing/gameplay issues that have come back again adapter the 19.1 update??? It really needs to be as people with these issues will die a lot because of this bug and it could cost our alliances wars or most certainly potions!!!!!